Quality and the Translator Guidelines
Helping Translators Deliver the Expected Quality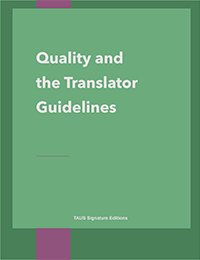 Quality is the most-talked-about subject in the translation and localization industry. Translators are often in the center of the conversation.
This brief report explains:
The best practices for the translation buyers to follow when assigning a task to translators.
The best practices for translators follow to deliver the best quality possible.